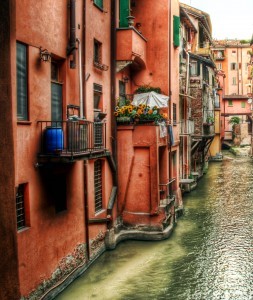 Bologna owes the name "la Rossa" to its famed red buildings and to the fact that it is the birthplace and the home of Italy's political left. With streets like embroidered cloth threaded with arches of continuous colonnades, now a UNESCO world heritage site, the heart of Bologna is a giant cloister. Above and behind its porticoes, Bologna is a rose-red city of unique churches and undiscovered palaces. The E.C.Co. program's aim is its students' cultural and linguistic immersion in the Bolognese and Italian social environment.We encourage students to explore the city, travel to other cities and towns around Bologna and take full advantage of everything the region has to offer! Bologna is well connected to many other important Italian cities such as Florence, Venice, Rome, Milan, Ferrara, Ravenna and others. To reach these places we recommend traveling by train; for destinations further away, especially in the south of the country, you can also fly or travel by bus.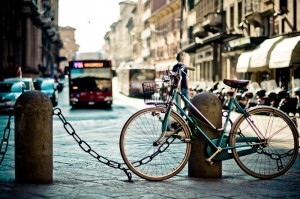 Students in Bologna love riding their bikes and moving through the city in an eco-friendly way. You will find plenty of second-hand and new bicycle shops and bicycle paths in the city. Do not miss the unique work of Altra Babele, an organization that promotes the use of ecological transportation.
Public transportation is also very efficient. Check out the Tper website.  But keep in mind that you can reach pretty much any destination in town in fewer than 20-minutes. Under the red porticoes thrives a vibrant and eclectic cultural community, involved in a great number of festivals and cultural events, such as: PARTOT PARATA or "Parade for Everyone" is a street parade that involves the entire community through music, dance, street theatre and innovative performances. Taking place in June each year, the festival fills the streets of the city center. It is strictly ecological, with no machinery of any sort and only live music. Some of the artists taking part hold free workshops to learn how to create parade floats and masks, as well as to sing, dance, juggle …and much more!